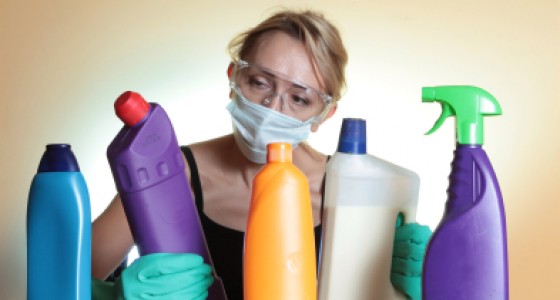 It's certainly no surprise that the common household products we use to clean our homes with contain toxic and harmful ingredients. What you may not know is exactly HOW harmful they are to our health. Did you know that manufacturers are not obliged by U.S. law to list all the ingredients in consumer products or to test their products for safety? It's up to you to be able to come home to a not only clean but toxic free environment!!
Unfortunately, it isn't that easy figuring out which products contain hazardous ingredients.. even though cleaners are the only household products regulated by the U.S. Consumer Product Safety Commission under the Federal Substances Labeling Act, their sellers aren't required to reveal the products' ingredients. There are so many hidden and dangerous chemicals that we don't know about! Fortunately, as of 2012, SC Johnson agreed to disclose preservatives and a master list of all fragrance chemicals. So if you are a fan of their cleaning products, you can check out their website and see what each product is composed of.
Here's the dirty truth about cleaning products that you won't find on their label...
Read more...