Dec 08, 2014
Balancing Act
Between feeding, pumping, crying and soothing, coordinating with husband/nanny/friends/family, and then everyday life, work, maintenance, planning meals, and workouts----I think to myself "DAM what did I do with all my time before". I sometimes don't realize how sleep deprived I am until I pay for a coffee and leave it on the counter of Starbucks and walk out OR leave my cell phone in a cab. But somehow it all gets done, everyone goes to sleep happy (or at least for a few hours since my 9 week old wakes up 2 times to feed), and what doesn't get done just stays on the to do list
Between feeding, pumping, crying and soothing, coordinating with husband/nanny/friends/family, and then everyday life, work, maintenance, planning meals, and workouts——I think to myself "DAM what did I do with all my time before". I sometimes don't realize how sleep deprived I am until I pay for a coffee and leave it on the counter of Starbucks and walk out OR leave my cell phone in a cab. But somehow it all gets done, everyone goes to sleep happy (or at least for a few hours since my 9 week old wakes up 2 times to feed), and what doesn't get done just stays on the to do list.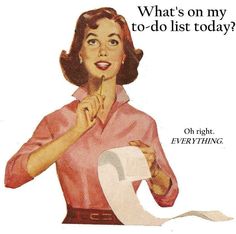 Auggie has given me so much inspiration, life, happiness, and appreciation and not to mention I have learned to do a lot with one hand. I have learned to let go of things that don't matter, I have learned to be nicer to myself, and truly live in the moment. I know what is important; I appreciate my husband SOOOO much more, my dad, and my siblings and friends.
I am a normal girl who loves her manicures and enjoys a good glass of wine on a Friday evening. I just have learned to pick and choose when I can do these things. Fridays my husband comes home so I can run out for the mani, I leave an extra 15 minutes in between clients so I can pump, and make sure to stock up on Sundays at the farmers market and grocery store.
Food and workouts have always been the top of my priority list and although my son trump's anything I have figured out how to balance it. Sundays has always been my day to get food for the week. I prep what I can for a few days so we have healthy options for the week and never had to resort to take out. My 5-6 workout weeks have been more like 3-4 sometimes 2 in the past 2 months. But I schedule them in the beginning of the week, write them out, and bring my A game.
Before Auggie, I would see clients and work on projects related to my work around the clock. Although I love what I do there has to be some down time. He has created an incredible sense of balance for the household. When I get home all attention is for him, no texts/emails. We take family walks, spend more time home, and appreciate our dates even so much more.
Even sleep deprived I have never felt so balanced in my life.