Nov 26, 2013
THANKSGIVING WORKOUTS!
Thanksgiving week has you off your routine? Want to spend more time with love ones? Here are 5 workouts I created that you can do at home, in a pinch, with NO equipment. Reduce anxiety, feel better, digest better, and cut down on travel to the gym!

I've created (5) short, fat blasting video workouts to keep your glutes, abs and arms TONED.

Follow me on Instagram, Twitter and/or Facebook to get the daily fitness video updates - or simply check in here everyday over the holiday to keep you in shape.
Grab a buddy and get hopping;-)


UPPER BODY CARDIO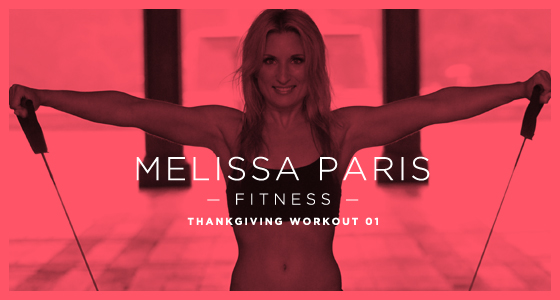 1. 60 second burpees
2. 60 second dips
3. 60 second push-ups
Repeat 10 x for 30 minute workout
VIEW WORKOUT #1


LOWER BODY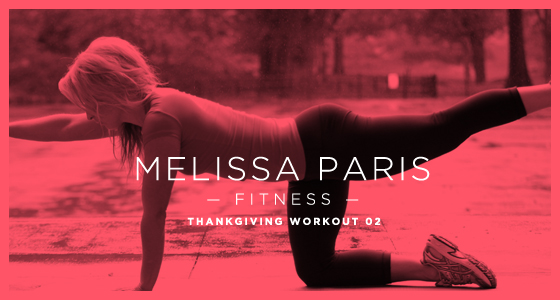 1. 60 second jump squats
2. 60 seconds step ups alternate legs
3. 60 seconds lateral lunges
Repeat 10 x for 30 minute workout
VIEW WORKOUT #2


CORE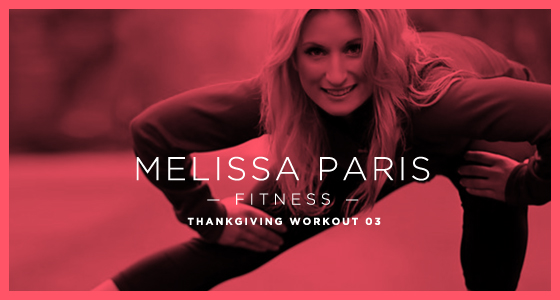 1. 60 second plank
2. 60 second side plank 30 seconds each side
3. 60 second bicycles
Repeat 10 x for 30 minute workout
VIEW WORKOUT #3


CARDIO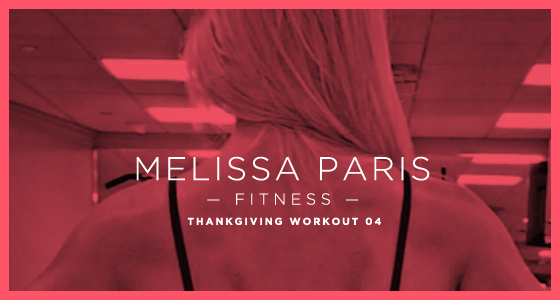 1. 60 second high knees
2. 60 second mountain climbers
3. 60 second ice skaters
Repeat 10 x for 30 minute workout
VIEW WORKOUT #4


TOTAL BODY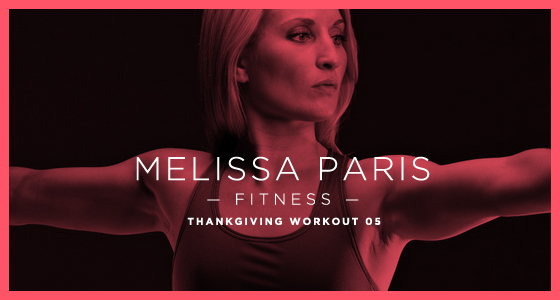 1. 60 seconds squat hold
2. 60 seconds push-ups
3. 60 seconds bench taps
Repeat 10 x for 30 minute workout
VIEW WORKOUT #5