Jun 02, 2014
Spotlight Recipe: Sunburst Salad
Week One has begun, and it starts with a bang of colorful chopped veggies, topped with a tangy and cool cilantro avocado dressing.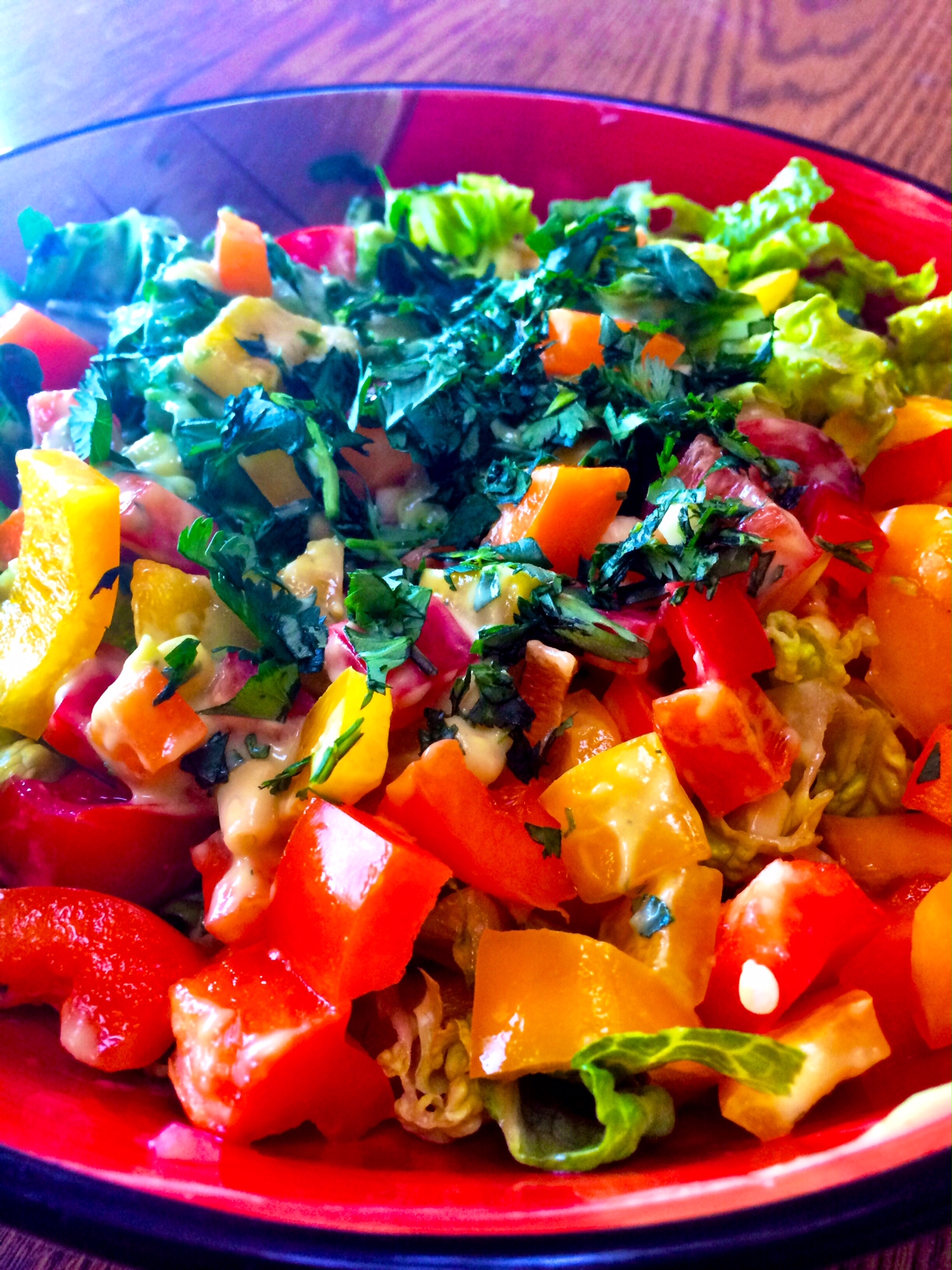 We chose this salad as this week's spotlight recipe for two reasons. One is that this rainbow in a bowl is packed full of nutrients such Vitamin A, Vitamin C, and a high potassium content. Nutrients aside, the vegetables may or may not simply be a vehicle for the glorious green cream that accents them so perfectly. The second reason, and honestly the main, is that the aforementioned sauce that adorns it should have a monument erected in it's honor. Not quite a guacamole, not your average oil laden accoutrement, it stands alone as the match to ignite this fireworks inspired salad. Exercise your willpower as you try to resist simply devouring it with a spoon. We dare you.

Southwestern Chopped Salad
Prep Time: 15-20 Minutes
2 orange bell peppers
2 red bell peppers
2 yellow bell peppers
½ head romaine lettuce
½ cup organic corn
1 bunch scallions
2 cups halved cherry tomatoes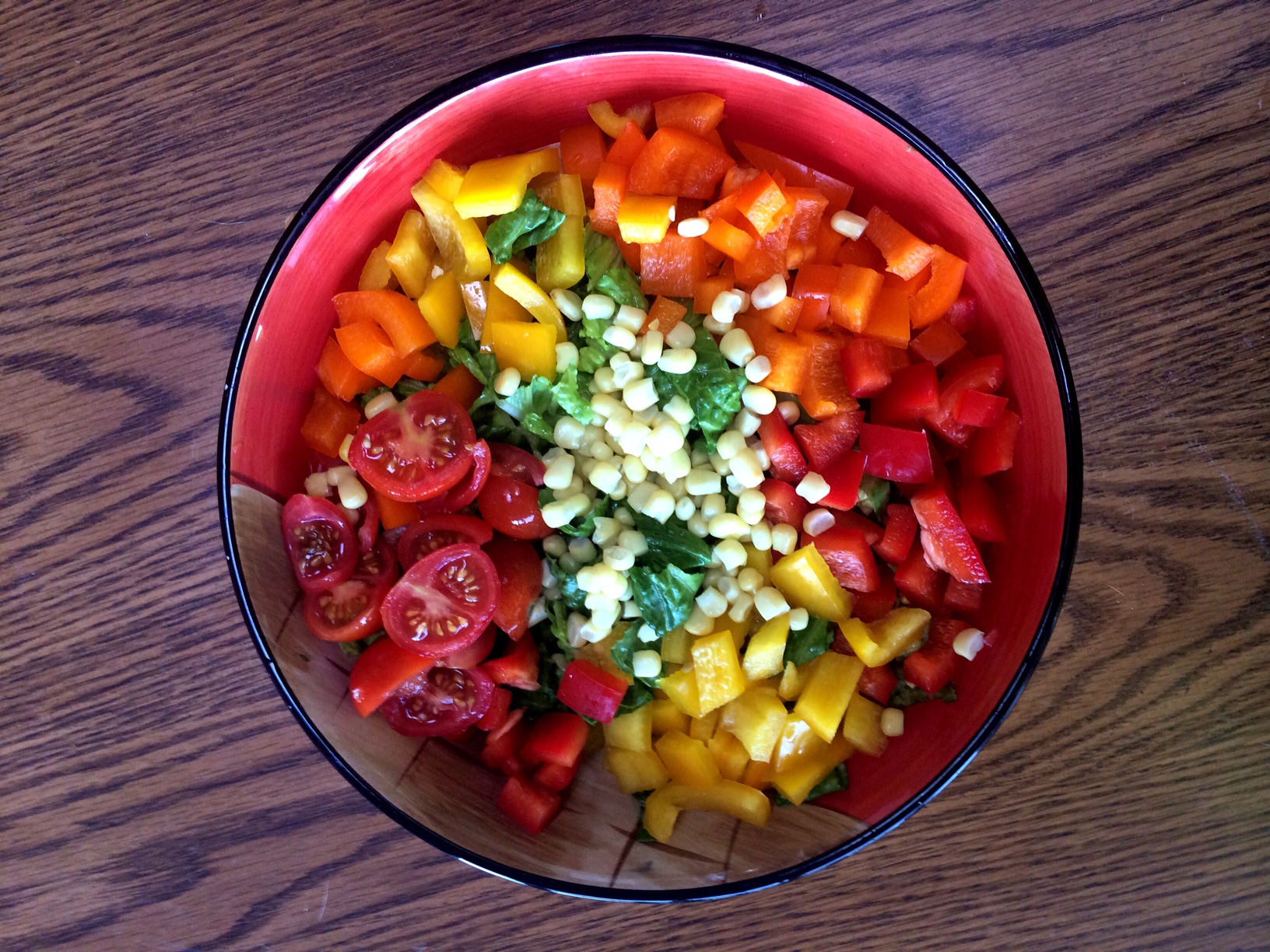 Avocado "Cream" Sauce
2 Ripe Avocados
4 Limes (Juice of)
1 tsp garlic powder
1 tsp onion powder
½ teaspoon cumin
Pinch of sea salt
½ cup Greek yogurt
Splash White Wine Vinegar (2-3 tsp)
Handful Fresh Parsley
1 cup Organic vegetable broth
1 bunch Cilantro (Chopped finely)
Instructions:
Seed and dice peppers-chop romaine lettuce, dice top half of green onions, add corn and tomatoes. Toss together.
Sauce:
1. Put all ingredients except cilantro in Nutribullet or blender, blend until smooth.
2. Add chopped cilantro last and season to taste.
3. Give a final squeeze of lime into the dressing before tossing it into the salad for additional zest.