Dec 04, 2014
Quick Bite: Honey Lime Sweet Potatoes
Generally when I think of sweet potatoes, I think of a health food powerhouse that most of the time, I simply don't have time to make. This recipe is quick, simple, and flat out delicious. Potatoes in general can feel a little, heavy, but the cilantro and lime lighten these up for the perfect, healthy meal.
Honey Lime Sweet Potatoes:
Makes 1 serving
- 2 sweet potatoes, peeled and cubed
- 1 tbsp olive oil
- Juice of one lime
- 2 tsp cumin
- 2 tsp garlic powder
- 1 tsp chili powder
- 1/2 tsp coriander (optional)
- pinch of sea salt and ground pepper
- 1.5 tbsp of raw honey
- 1/2 head of cilantro, very finely chopped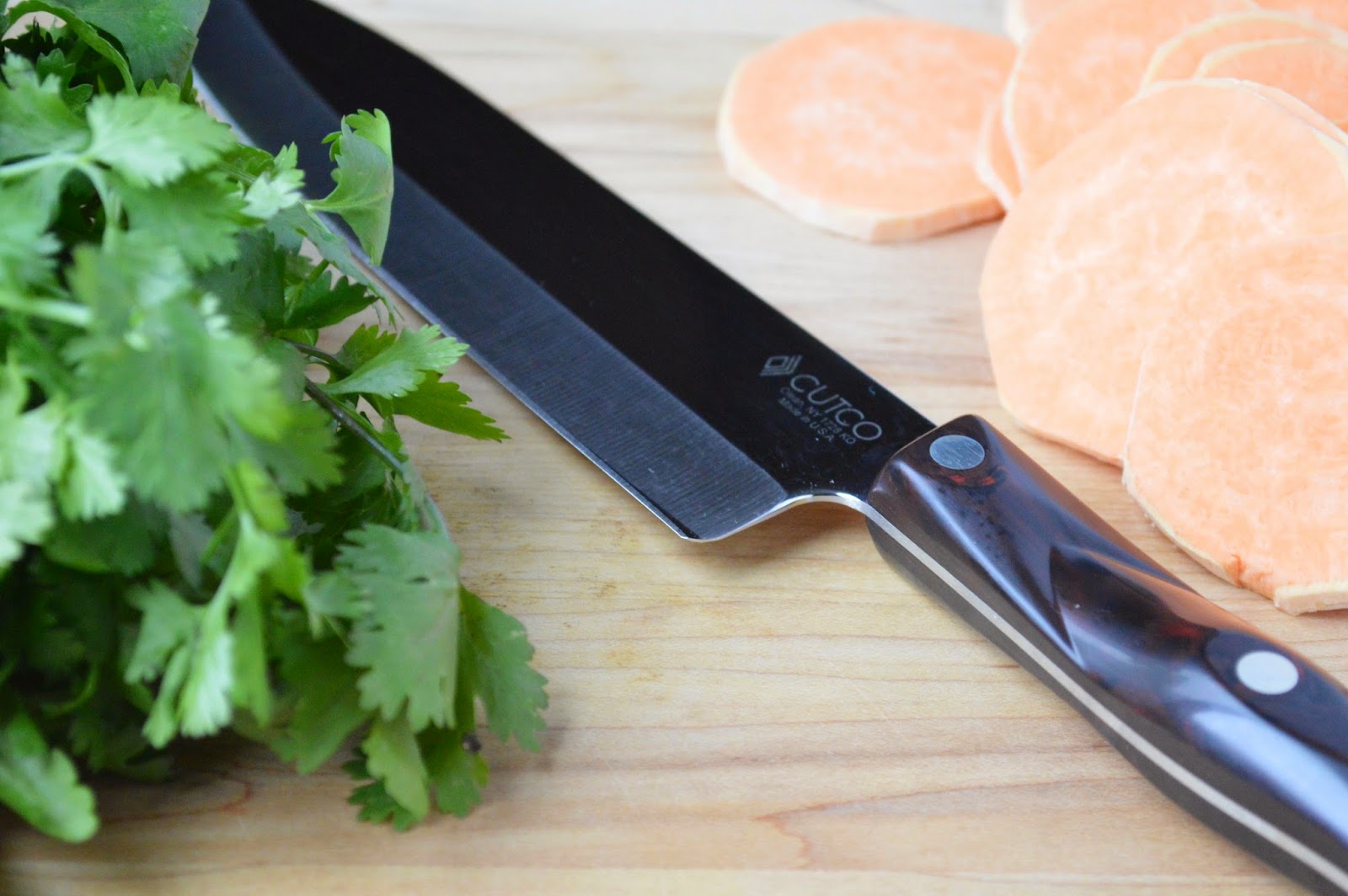 Directions:
- Preheat oven to 400 degrees, peel and cube your sweet potatoes into 1 inch cubes
- Place in a large plastic bag with olive oil, spices, shake to coat liberally
- Spread on a foil lined baking sheet, give one last sprinkle of spices
- Once the oven is heated, place the sweet potatoes inside and cook for 20 minutes. Don't forget to check on them and stir them around occasionally, or one side WILL burn
- While the potatoes are cooking, place your honey in sauce pan (or microwave, but we don't recommend them!), and heat for about 20 seconds, until liquid (raw honey should be solid)
- Remove the honey from the heat and squeeze half the limes juice into it. Chop your cilantro, remove the sweet potatoes from the oven.
- Pour your honey lime mixture over them, fold in cilantro, add a pinch of sea salt, and squeeze the remaining lime half over them.