Jul 25, 2015
Beauty Bite: Avocado
Avocado is one of those foods that everyone loves. I have yet to meet a person who can turn down guacamole. And if you happen to meet that person that does not love avocados, beware- they are not to be trusted. Avocados is nature's answer to man made butter. It is smooth, creamy, rich in naturally vital fat, and an all around nutritional powerhouse. And let's be real, there are few joys in life that compare to slicing through the textured skin, twisting, and seeing unmarred, green perfection. You know you pat yourself on the back for your superior picking skills…
Benefits of Avocados include:
Potassium: Avocados possess more potassium per serving than bananas. Several studies show that having a high potassium intake is linked to reduced blood pressure, a major risk factor for heart attacks, strokes and kidney failure.
Monosaturated Fatty Acids: This is probably avocados most recognized and touted health benefit. In fact, 77% of it's calories come from fat. But before you panic, remember that it is a monosaturated fat, and has the potential to lower the cholesterol that bad fats may raise.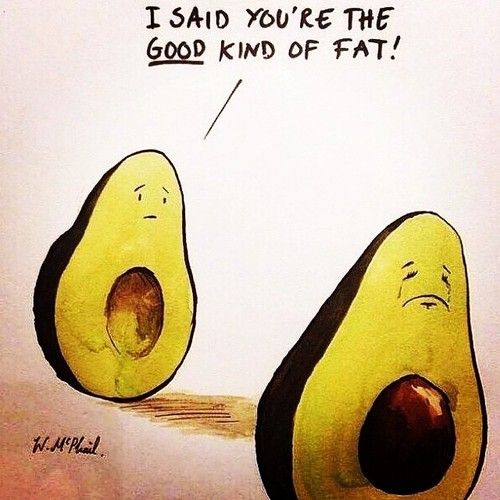 Fiber: Avocados are even high in fiber, with about 4.6 grams in half an avocado. Fiber plays an essential role in your digestive, heart, and skin health, and may improve blood sugar control, weight management, and more, so when you eat avocados you're really providing your body with a comprehensive package of nutrition.
Vitamins & Minerals:: Magnesium is a mineral used by every organ in your body, especially your heart, muscles, and kidneys. By some estimates, up to 80 percent of Americans are not getting enough magnesium and may be deficient. If you suffer from unexplained fatigue or weakness, abnormal heart rhythms, or even muscle spasms and eye twitches, low levels of magnesium could be to blame.
Better still, avocados are one of few foods that contain significant levels of both vitamins C and E. One study also found that a combination of vitamin C and E helped to slow plaque build-up, which could help prevent a heart attack or stroke.
You can of course enjoy this luscious little fruit straight out of it's leathery shell, (did we mention that a pinch of pink himalayan sea salt does wonders?), but for a full blown, religious experience, whip up some avocado toast and add it to your daily routine.
Try this simple, creamy, and slightly spicy version, and thank us later.
Avocado Toast
Recipe via It's All Good
Toast
Ripe avocado
Vegenaise
Crushed red pepper flakes
Lemon slice, for a fresh squeeze of juice
Salt and pepper to taste
Start by slathering some Vegenaise on your toast, then top with sliced avocado (usually about half of an avocado per slice of toast). Sprinkle salt and pepper over the avocado, then finish it off with a squeeze of lemon juice and a dash of red pepper flakes on the top.